Host a Drama-Free Turkey Day With The HelloFresh Thanksgiving Box!
September 26, 2022
by Jade Farhat
Holidays
It's everyone's favourite food holiday. But when it comes to hosting, it's a whole different story. Until now.
We're thrilled to announce our Thanksgiving Box, full of everything you need to throw a memorable turkey day dinner, sans the drama. Order it today!
The line at the grocery store is down the block. That perfect blogger's recipe isn't nearly as simple as she made it look on Instagram. The stuffing calls for vegetables you've never even heard of…
We've all been there.
But delicious news! All that drama is a thing of the past with our 2022 Thanksgiving Box. We're deleting all the shopping, planning, googling and guessing with a delivery that feeds 6 to 10 guests and comes complete with all of your holiday favourites — the bird, five deliciously familiar-with-a-twist sides, and a dessert. Plus, we're setting you up with a step-by-step, stress-proof booklet that includes a cooking timeline, a make-ahead list, a carving how-to, and tips and tricks from our expert culinary team. We even took care of the place cards!!!
Now let's get to the most important part. The food!
Roasted Butter-Basted Rolled Turkey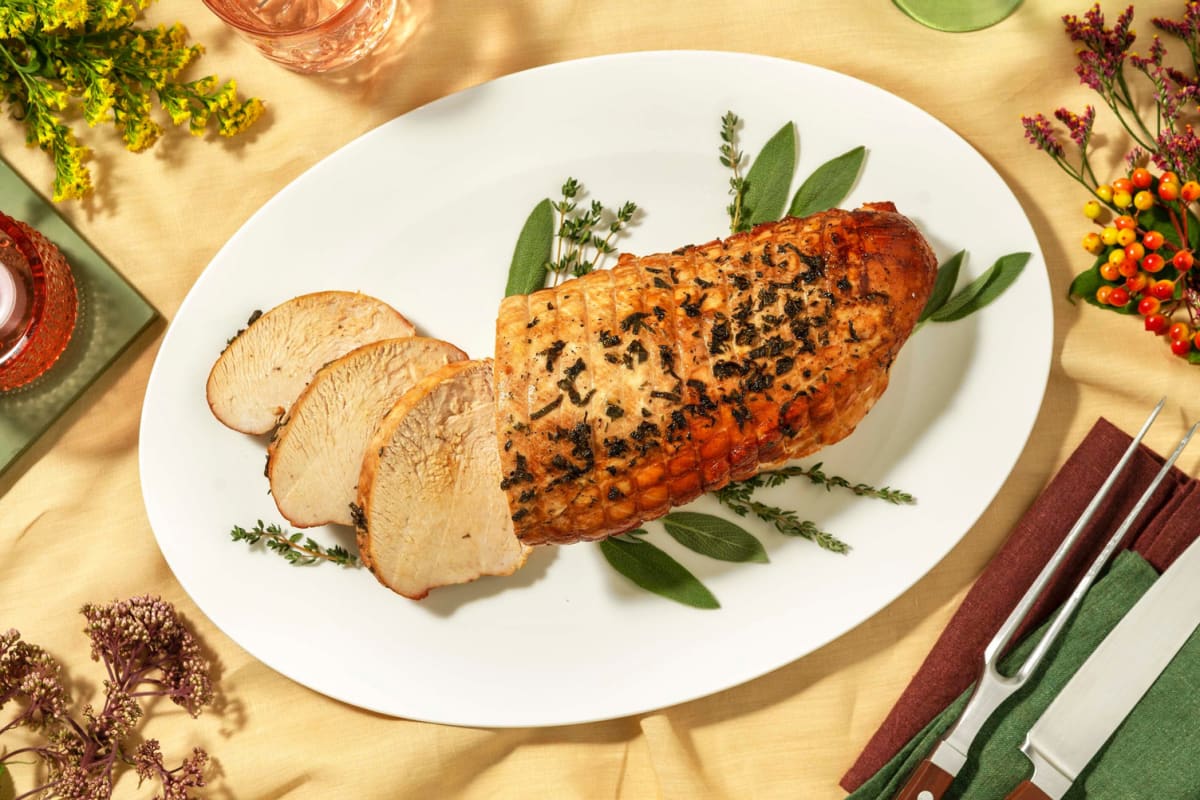 This succulent, herby roasted turkey becomes golden-brown thanks to a basting of melted butter at the end of cooking!
Traditional Sage and Thyme Dressing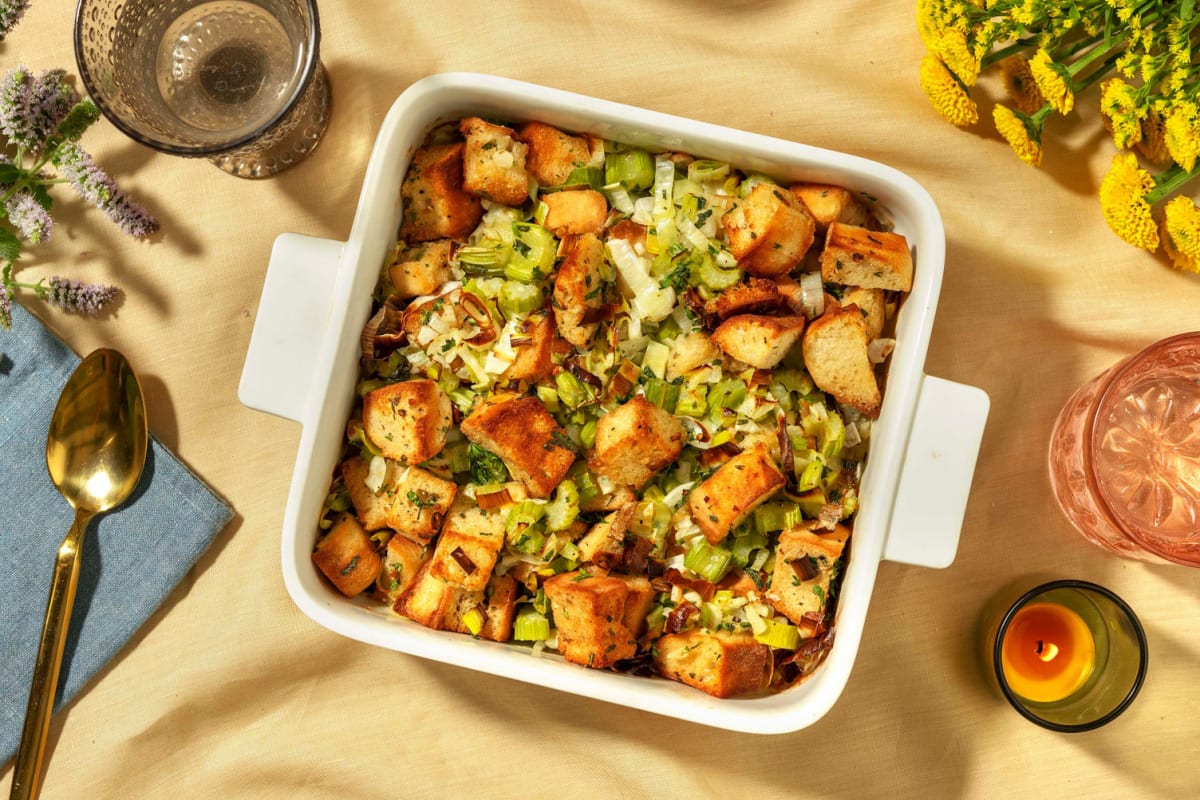 Classic holiday flavours take centre stage in this dish. Sage, thyme, celery, butter and leeks soak into ciabatta to make the perfect accompaniment for turkey! Head over to our Tiktok @hellofreshca to learn more about how you can customize your dressing!
Decadent Mashed Potatoes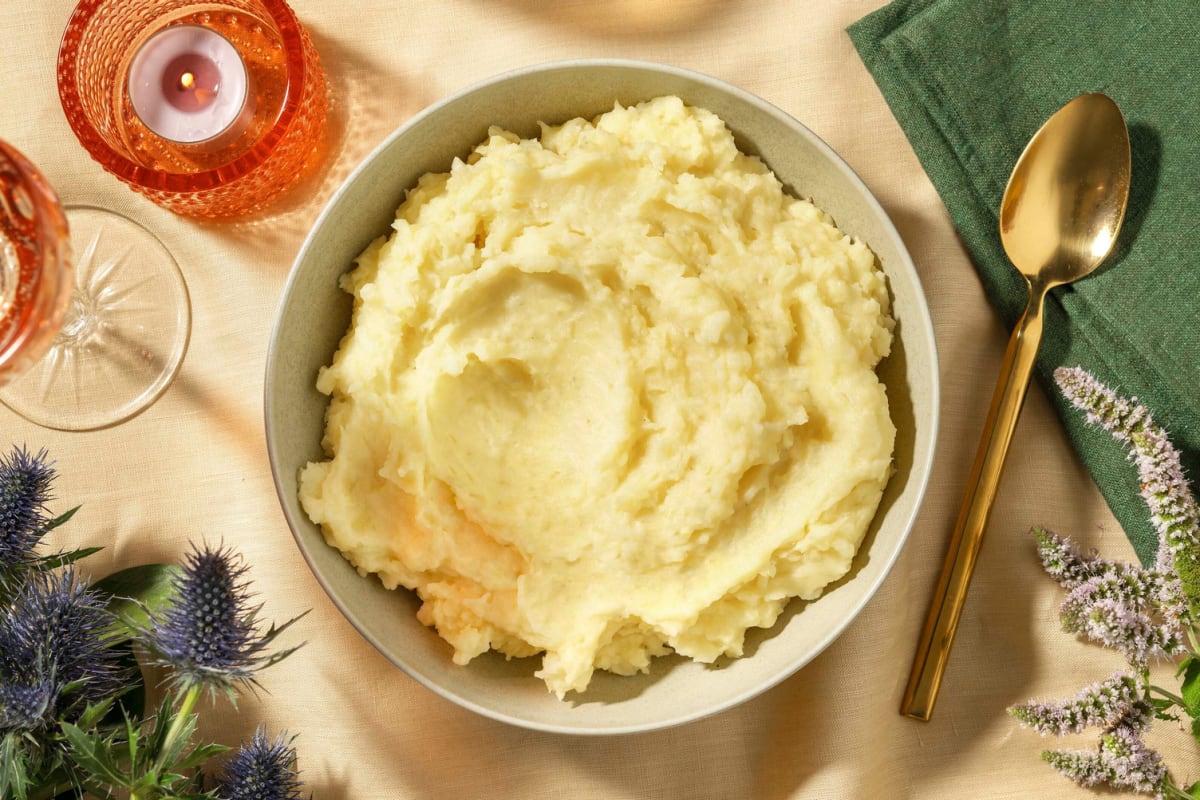 Slowly steeped cream infused with garlic and butter is the key ingredient for a luxurious and smooth mash, perfect for catching all the gravy!
Maple-Glazed Carrots and Beets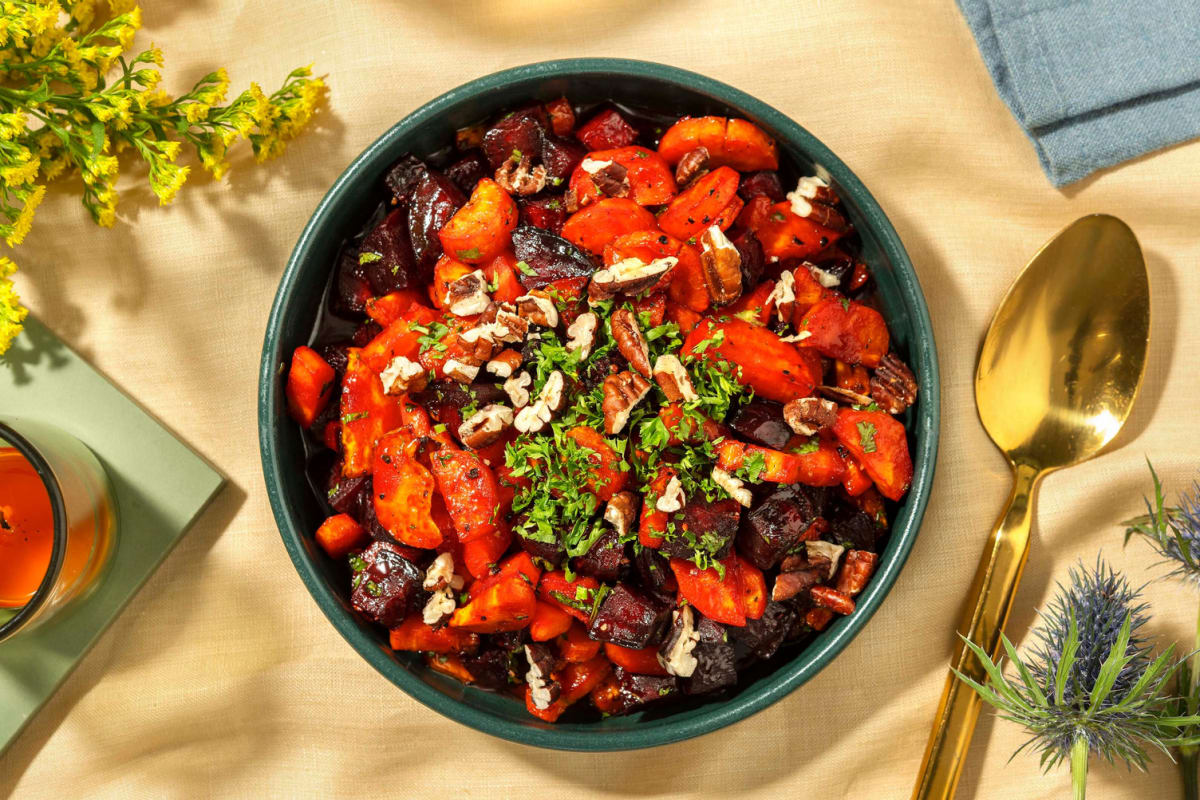 Roasted beets and carrots get the royal treatment with a buttery maple glaze. Toasted pecans and fresh parsley finish off this colourful holiday side!
Creamy Stovetop Green Bean Casserole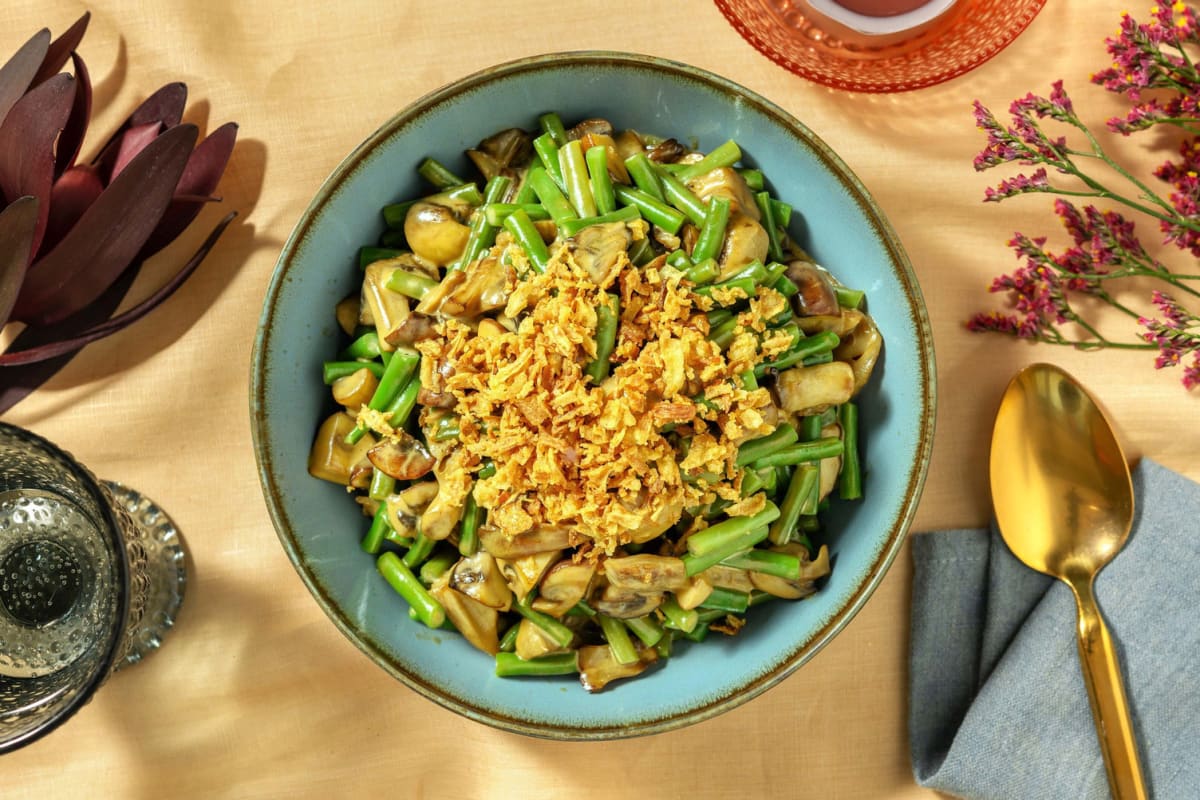 This nostalgic dish gets a HF makeover! Tender-crisp green beans are served in a luscious mixed mushroom sauce and topped with crispy shallots. This creamy side is sure to become your new holiday go-to!
Turkey and Thyme Gravy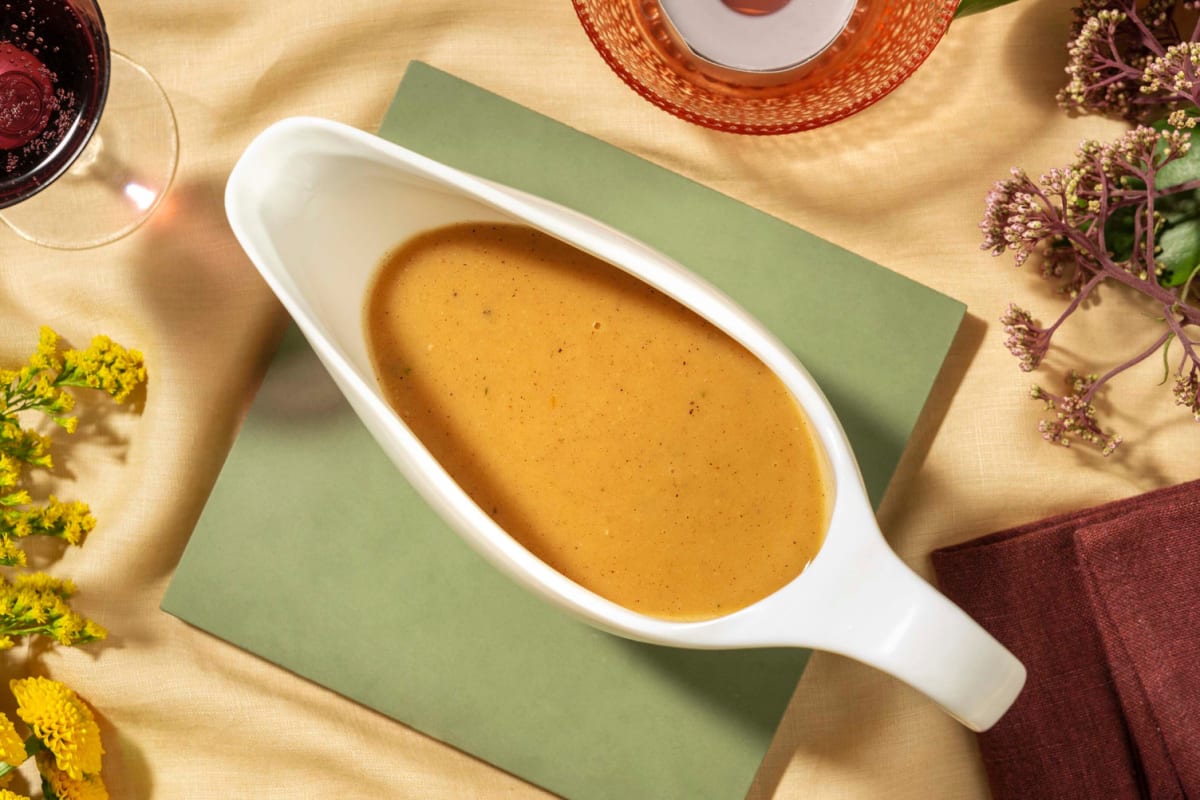 Chicken stock and turkey drippings are all you need to create a silky smooth gravy you'll want to pour on everything!
Zesty Homemade Cranberry Sauce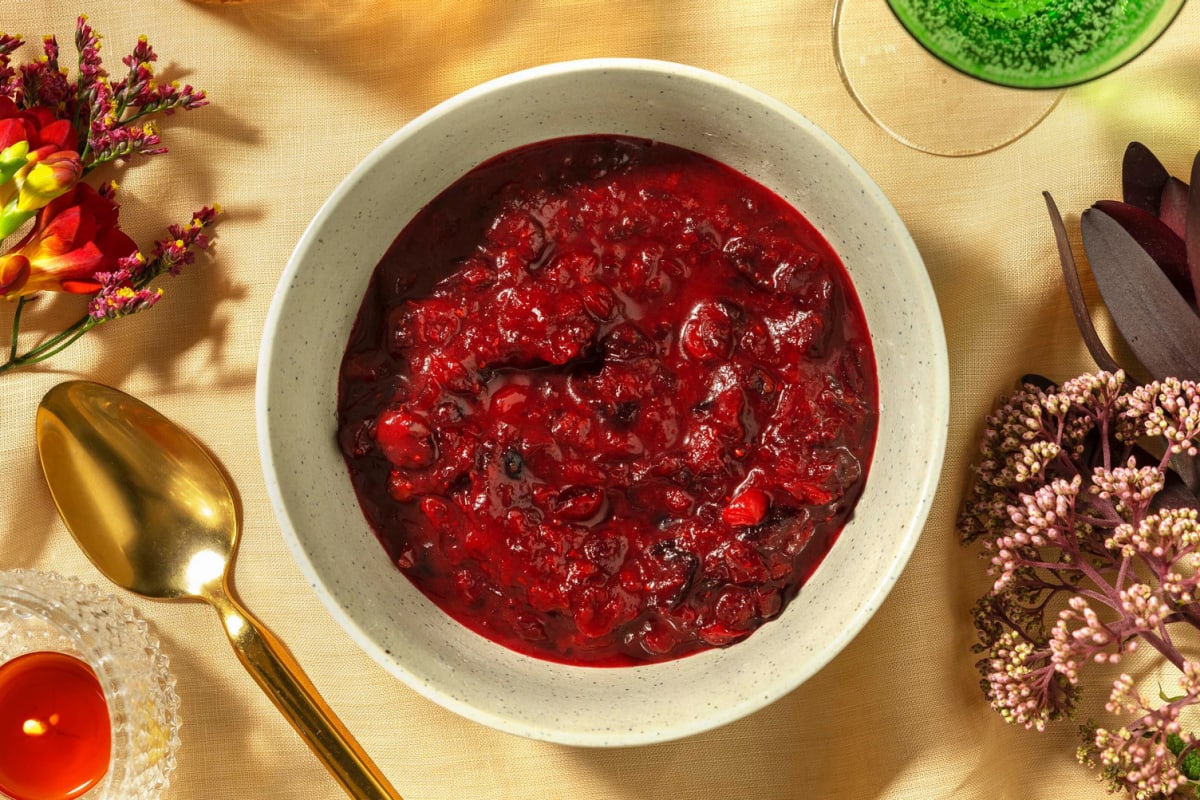 Once you see how easy it is to make cranberry sauce, you'll never open a can again! Warm pumpkin pie spices, fragrant orange and sugar make the combo of fresh and dried cranberries shine in this delicious and speedy one-pot sauce.
Butternut Squash Galette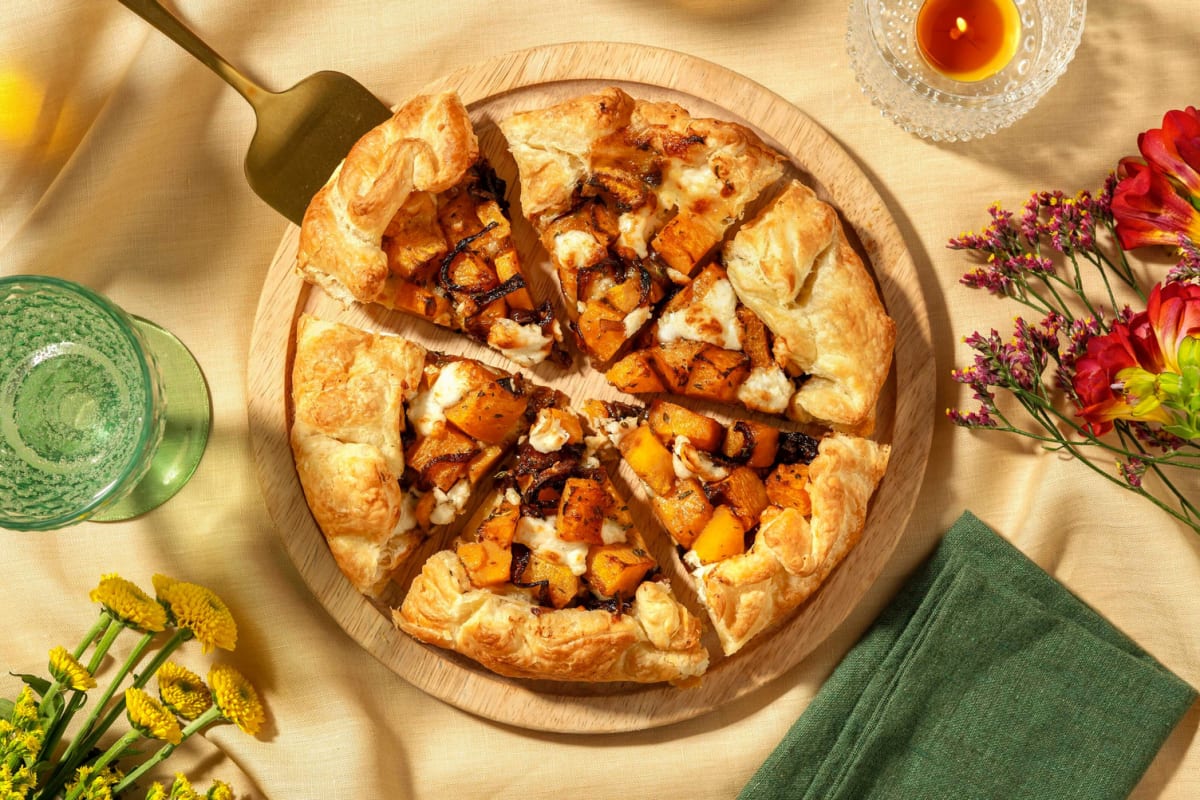 Bring a touch of rustic elegance to your Thanksgiving table with this stunningly simple galette! Thyme-roasted squash, caramelized onions and goat cheese are all wrapped up in golden-brown puff pastry. Don't forget to add our delicious veggie add-on to your box for your vegetarian guests or just to add a little more veggies in your life!
Apple and Cranberry Crisp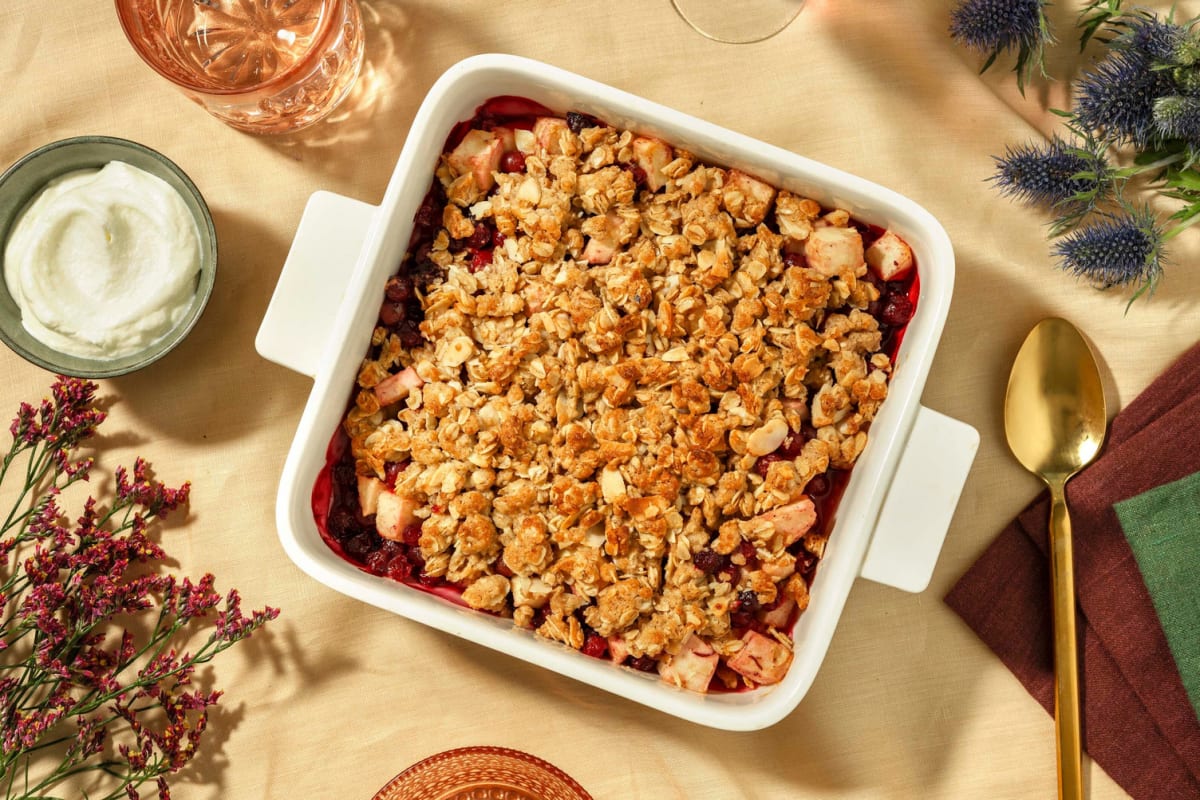 This seemingly simple fruit dessert mixes the season's best fruits – cranberries and apples – for a sweet and tart filling. Topped with a crispy brown sugar, almond and oat crumble, and finished off with a quick maple whipped cream, this crisp is a delicious finale to your holiday meal!
Whether it's Friendsgiving or a family affair, you can spend less time googling and more time gathering. Because isn't that what it's all about?
Be sure to order by September 28th, 2022 here.