Our Favourite Grill Recipes
May 10, 2021
by Jade Farhat
Eat
Grill season is fast approaching and lucky for you, we have got some delicious grill recipes coming up on our menu! 
Instead of going the easy route and grilling up some hot dogs this summer, check out the weekly meals you can order, not only will they save you a trip to the grocery store but your whole fam is bound to enjoy them out in the sun! Don't worry, we have some burgers on the menu but we gave them all a bit of an upgrade!
Classic Surf and Steak Dinner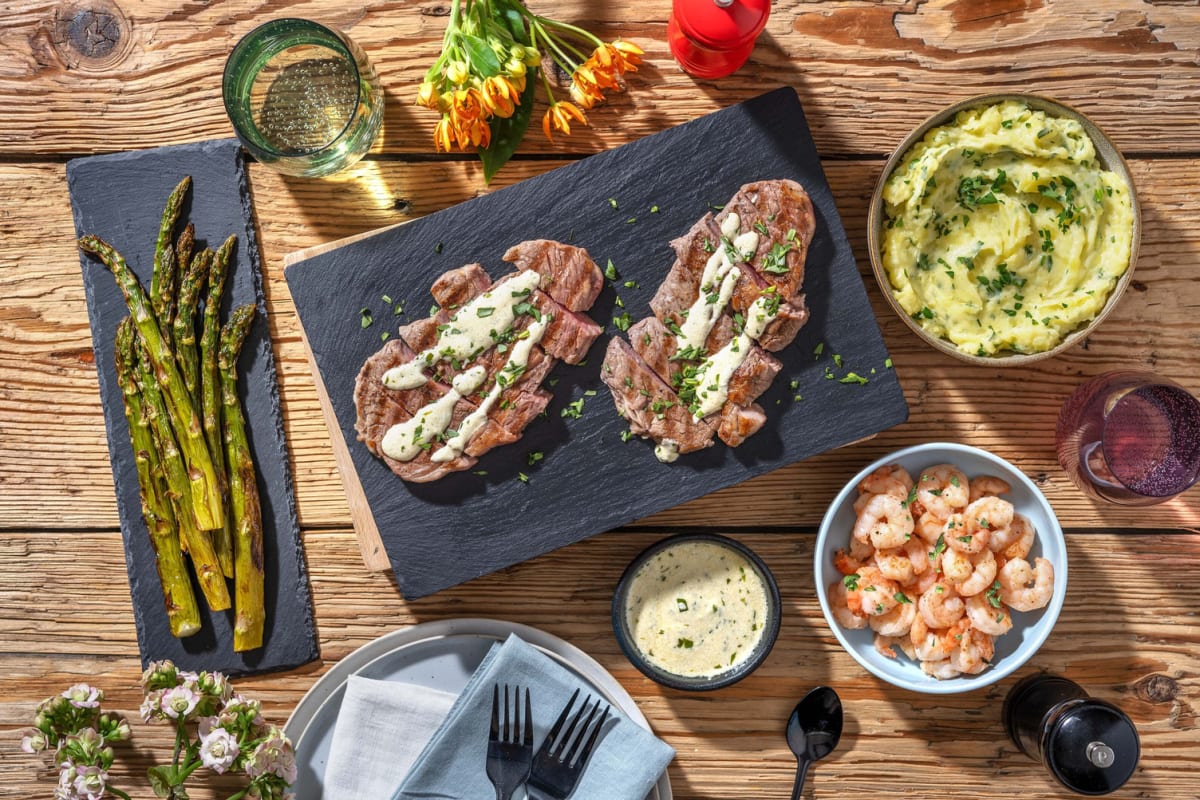 Kicking it off strong with the first long weekend of the summer! We have this surf and turf dish which is simple but delicious. Sometimes going the simple route never disappoints. Smooth mashed potatoes, garlic shrimp and BBQ steaks all topped with a creamy sauce starring tarragon and Dijon mustard. Get the recipe here.
Bacon and Cheese Stuffed Burgers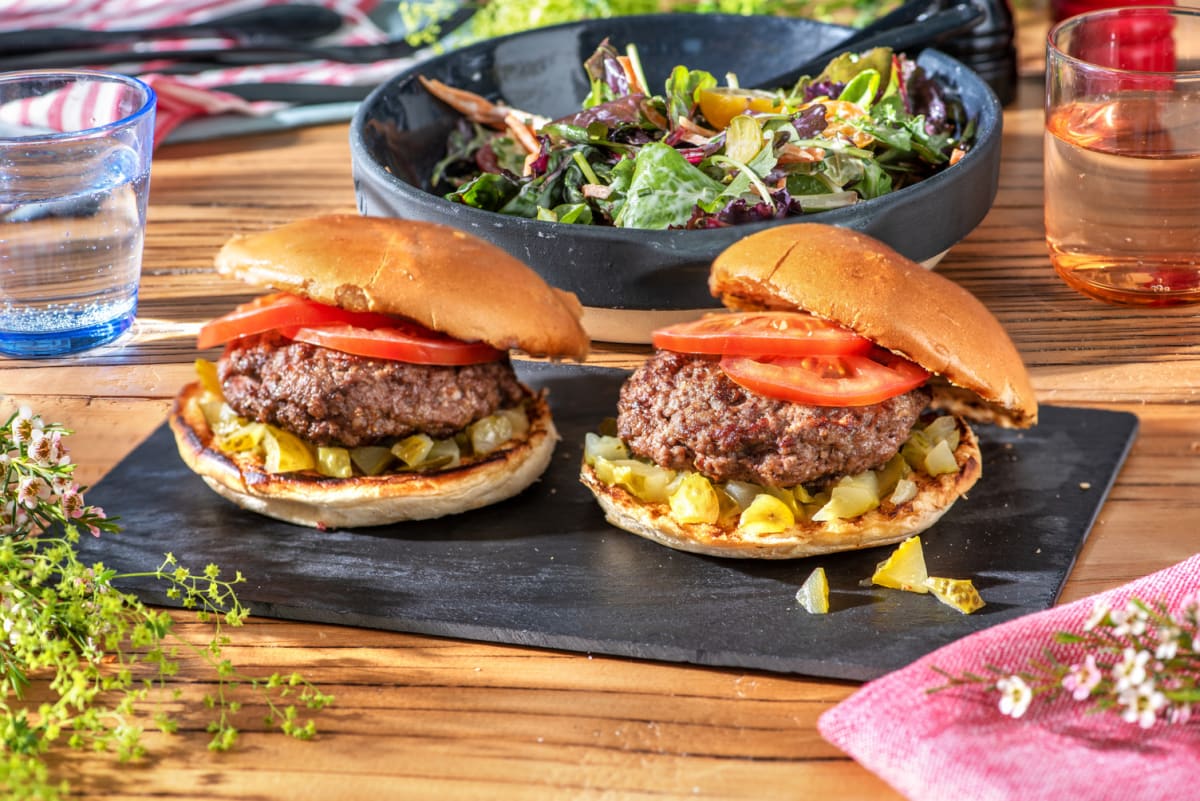 You have to admit that this is a pretty big burger upgrade, crumbed bacon is mixed with cream cheese and hidden inside juicy beef burgers. Oh, we aren't done, they're topped with pickles and tomatoes and then served with a crunchy and creamy ranch salad. The ultimate burger recipe can be found here.
Maple Grilled Chicken Breast
This recipe has got all the classic Canadian flavours: maple, cranberries and mustard. Juicy maple chicken served with a side of sweet potatoes and a fresh salad. Whip up this delicious dinner in just 35 minutes on the grill! Get the recipe here.
Homestyle Cheese Curd and Beef Burger
You can honestly put anything on a burger, seriously, nobody is stopping you. We wanted to pay tribute to the Quebec classic – Poutine. But instead of going all out and adding the fries, we thought the homemade beef gravy cascading down the all-beef patties and melting the cheese curds was enough. We didn't forget about the greens – there's a creamy kale-apple slaw to go on the side of your burger! Get the recipe
here
.
Green Goddess Chicken

Spring is in the air and this juicy green-goddess-dressed dinner will wipe away the winter blues! Try this veg-filled salad with cucumber, pickled radishes and spring mix for the perfect pedestal for tonight's chicken dinner! Get the recipe here.
Cheesy Brie and Beef Burgers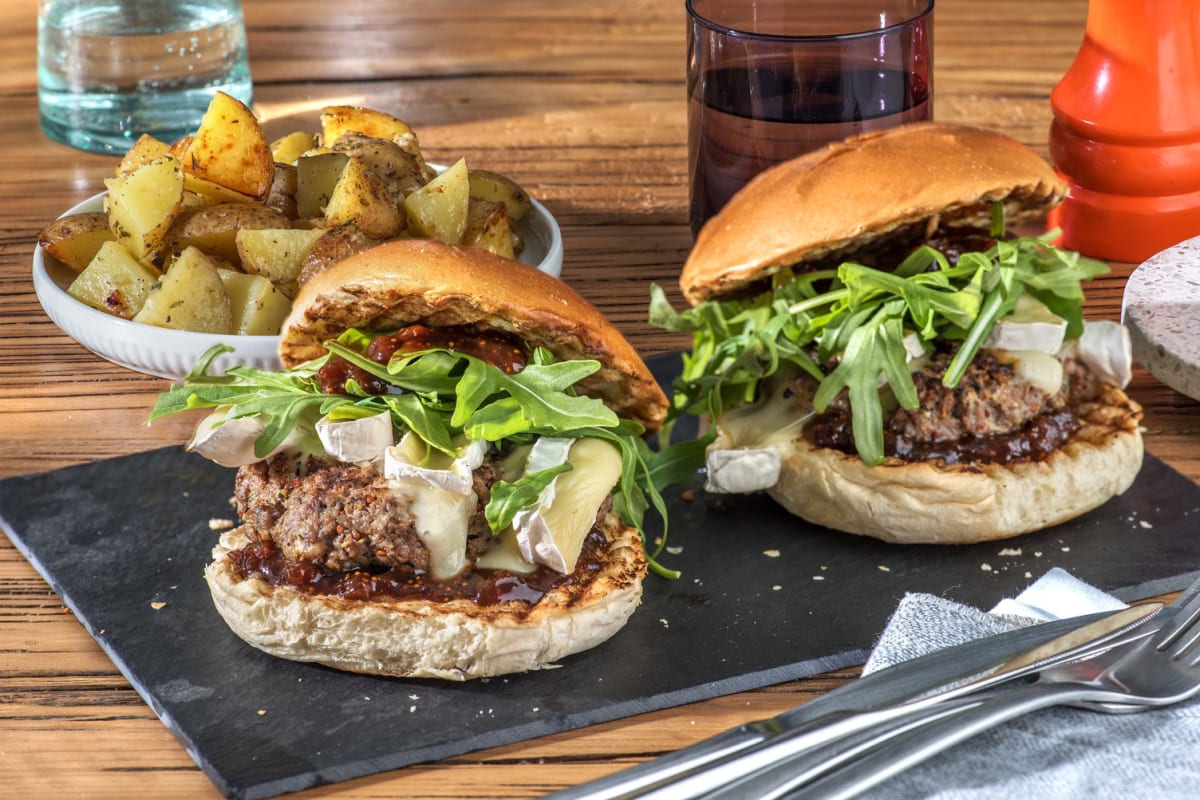 Burgers are one of the foods of summer, it's just a known thing, when you think of BBQ burgers you think of summer. What is better than a burger? A cheeseburger. We promised to upgrade all our burgers for you and this time we did so with some Brie! Ooey-gooey Brie cheese! There's also some fig jam and rosemary involved, and some crispy potatoes on the side. You'll have to cook it up to figure out how it tastes but hint: it is pretty good!! Get the recipe
here
.
Herby Grilled Chicken Nicoise Salad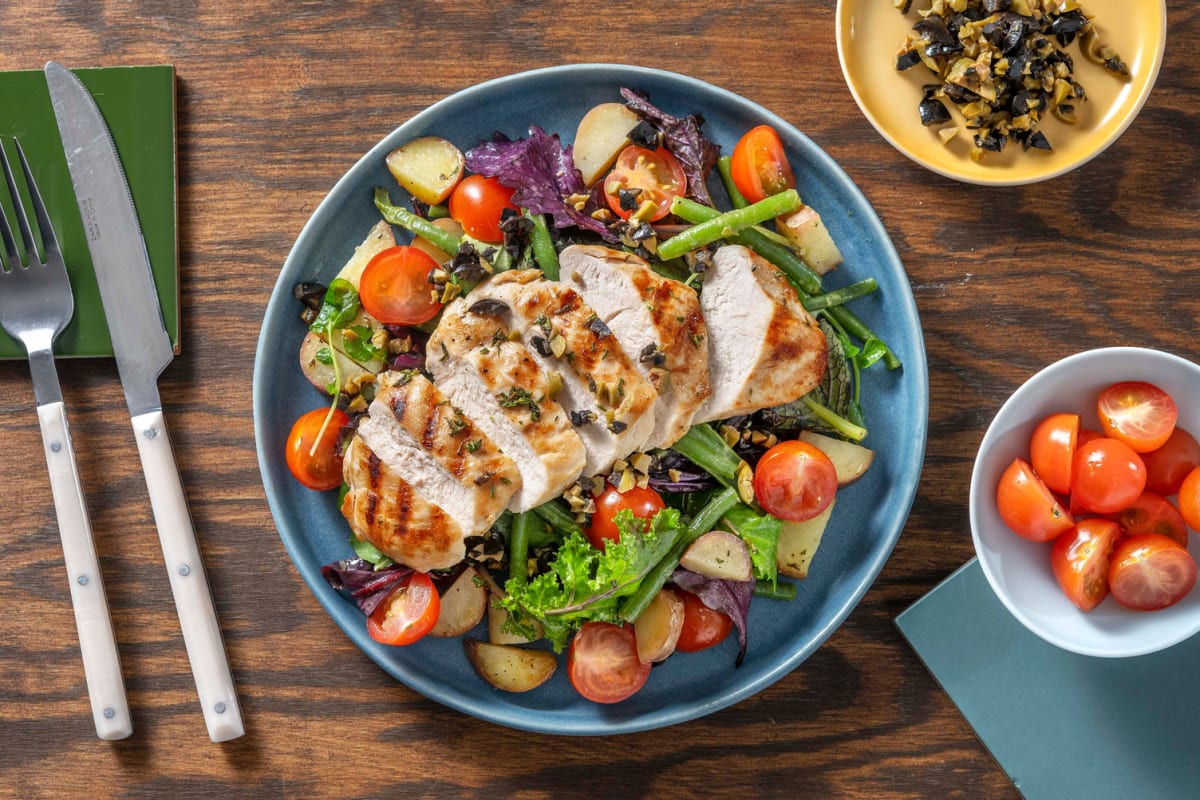 We love taking inspiration from classic dishes and this is our take on a Nicoise salad. Vibrant red potatoes mingle with traditional components like tomatoes and green beans for an unexpectedly harmonious medley. The entire salad is amped up by an intensely flavourful vinaigrette. Get the recipe here!
Check out our
menu
for more grill recipes, all summer long!